We are making our operation more sustainable
By continually looking to see how we can optimise our operational activities, we are improving our energy efficiency, reducing our emissions and driving down the quantity of raw materials that are needed even further. 
As a technology company, it is our task to ensure that the whole of the Netherlands is able to rely on a reliable fixed and mobile network. The energy we need to keep all of our network locations running accounts for 94% of our total energy consumption. The remaining 6% goes to our shops (1%) and our offices (5%). At VodafoneZiggo, we purchase 100% sustainable electricity generated by European wind turbines. We are also working continually to improve our energy efficiency and are taking energy-saving measures. We also comply with important international rules such as the European Energy Efficiency Directive (EED), the Multiyear Agreement on Energy Efficiency (Meerjarenafspraak energie-efficiëntie, MJA), the international standard for energy management systems (ISO 50001) and the international standard for environmental management systems (ISO 14001).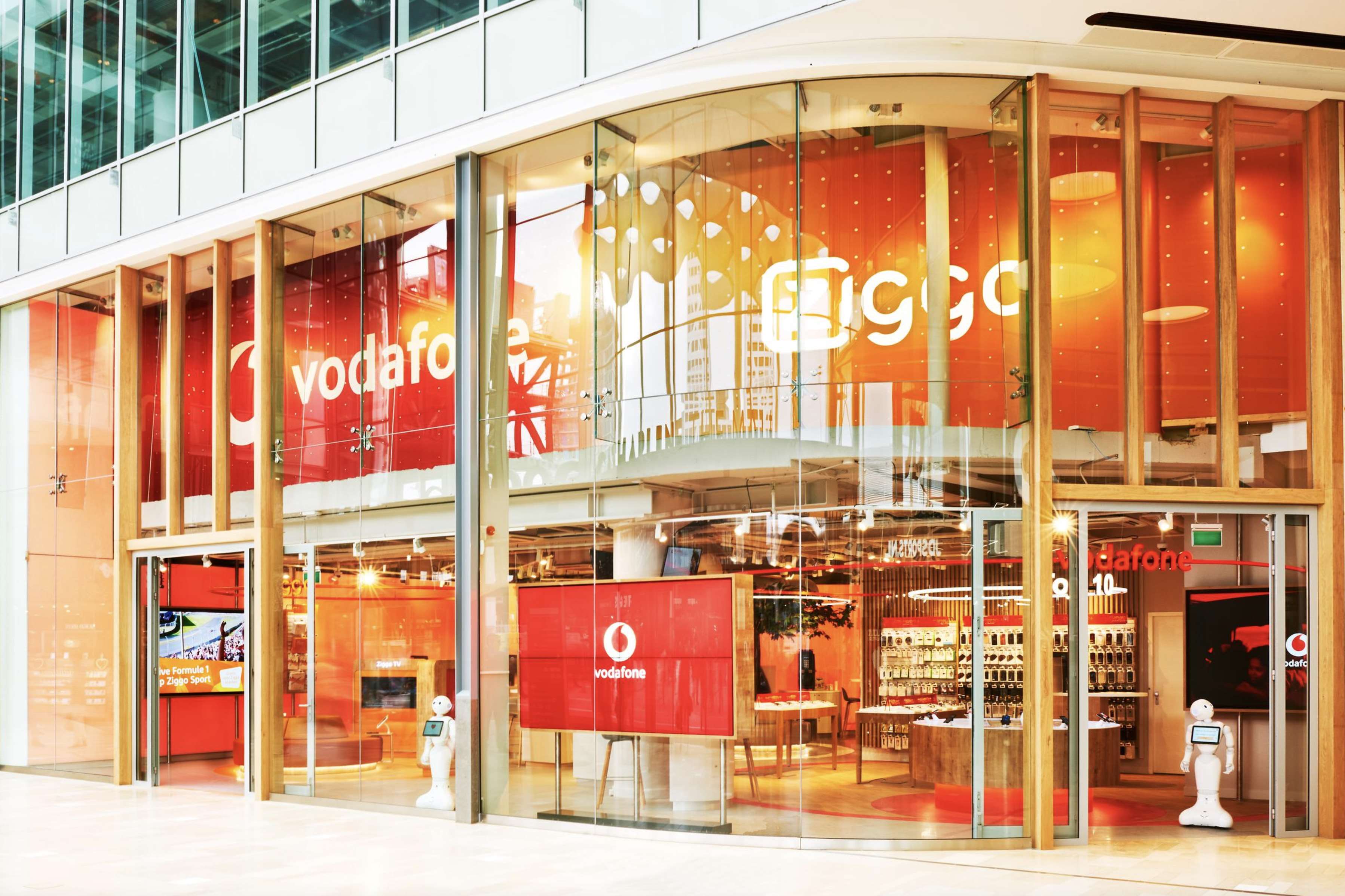 In 2021, we made significant investments once again in the ongoing modernisation, simplification and future-proofing of our GigaNet network. One of the ways we achieved this was by replacing outdated equipment in our network with new, more energy-efficient devices. We select the most energy-efficient equipment and software for our fixed network. This allows us to ensure that energy consumption falls, while the capacity of the network itself becomes larger and larger. We write our own software codes in order to further automate the network, which also saves the necessary energy. 
At our data centres, a team of technicians and experts are continually working to improve the efficiency of the infrastructure. A significant part of this involves managing the extraction and supply of hot and cold air in the smartest possible way. We collaborate with specialist suppliers in order to develop the most suitable innovations and the most energy-efficient solutions. We share our knowledge and create test set-ups in order to stimulate the ongoing development of the equipment. 
With each product that we bring into the market, we look for opportunities to make it more sustainable and energy-efficient. The hardware in our modems is becoming increasingly smarter and more efficient, while our media boxes are becoming smaller and smaller and are more economical. For example, the Mediabox Next no longer makes use of a hard disk to record programmes. Instead, recordings are made and the box is controlled from the cloud. The next version, the Mediabox Next Mini, will also be even smaller again and more energy-efficient.